Get More Operating Hours from Draglines and Shovels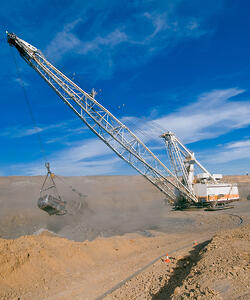 The mining industry presents incredibly challenging environments for heavy industrial machinery. These machines operate year-round at remote sites in extreme climates, and reliability is crucial. Precision machine alignment is required for maximizing extraction rates and extending the life cycle of draglines and shovels.
Brunson is a leader in precision alignment services and solutions for the mining industry. We have field-tested alignment processes, and instruments operated by expert technicians. We can quickly and accurately assess the condition of your machine. Our methods are applicable to many critical path components, such as:
Draglines

Deck pads
Propel casing
Hoist casing: gearbox and bull gear
Center pin
Swing rack and pinion gears
Upper, lower, and rack pads
Pinion shaft and transmission

Shovels

Boom
Sticks
Bucket
Release door
Hinge lines
Draglines and shovels employ precise mechanical systems, all interrelated through complex geometric relationships with tight fitting tolerances. These geometric relationships must be set correctly to maximize uptime for the long work cycles required of these machines. Misaligned equipment leaves your business vulnerable to a host of issues ranging from low extraction rates to expensive equipment breakdowns. The costs of lost production and repairs associated with such interruptions are staggering.
Whether you are doing new fabrication, field upgrades and repairs, or need periodic maintenance to optimize your machine's performance, we can help. The optical instruments we employ are ideally suited for these harsh environments, having measurement accuracies of ±0.001 inch per 17 feet. We can inspect, evaluate and guide the adjustment of components in hard-to-reach places over the entire machine. We have the technology and experience to manage the complex geometric relationships in your heavy machinery.
How it works
An initial survey is performed to determine the current condition of a machine component. A precision optical instrument (a jig transit) is set to a primary datum, which may be, for example, a pair of bores or a machined ring. Depending on the reference geometry, the instrument then projects an optical line that is square to the reference plane, or sweeps an optical plane that is square to the reference bores. Either way, a line that is square to a plane is the geometric relationship being checked.
Various machine geometries can be monitored and adjusted to provide significant benefits, such as:
Dramatically extended machine life
Minimizing gear tooth wear and noise with proper mesh between gear sets (e.g., pinion and rack, hoist and propel gearboxes)
Equalizing load distribution on upper and lower bearing pads and shaft bearings
Extending the life of pins and hinge joints
More accurate bore and surface cuts by aligning field machining equipment such as boring bars and mills
Minimizing bending stresses in the center pin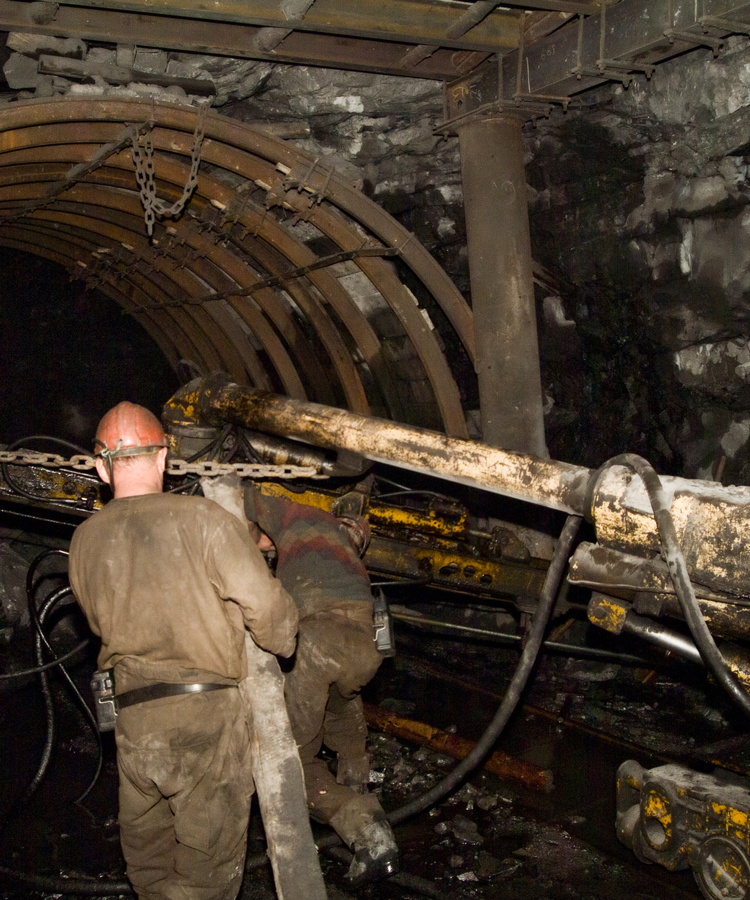 A Name You Can Trust
Brunson has been providing innovative alignment solutions for decades. As a premier manufacturer of high precision metrology instruments and accessories, we use fully calibrated and documented equipment to meet your internal quality standards. The work is documented electronically to show what was inspected or aligned, how it was done, and all the appropriate before and after machine positions.
It Pays for Itself
Proper mechanical alignment is a core requirement for draglines and shovels to operate effectively. So it's not a surprise when our customers tell us that our alignment services provide great value, often paying for themselves within weeks, not months or years, with the cost savings continuing to grow after that. Contact us to learn how precision machine alignment can improve your bottom line…or schedule an on-site visit to get your equipment running at peak performance.